Sure, the Big 12 loses some of its pump from last year as Blake Griffin headed to the pros and A.J. Abrams, the three point shooter from Texas graduated. But the league still has plenty of talent to make up for it.
1. Kansas Jayhawks(27-8, 14-2)
After a surprising sixth straight regular season championship last season, the Jayhawks are the favorites to win the national title. Led by one of the best point guards in the country and possibly the best big man in the country, they have the right to be ranked where they are.
Sherron Collins and Cole Aldrich are the leaders of this team and if they can get some younger guys like Tyshawn Taylor and the Morris twins to step up, this team should have no trouble playing on the first Monday in April.
2. Texas Longhorns(23-12, 9-7)
A.J. Abrams is gone, but big man Dexter Pittman and Damion James return on the interior for the Longhorns and provide experience for the young horns. If Avery Bradley and Jordan Hamilton can step in and take over some of the scoring left behind from Abrams, this is a team that should challenge Kansas for the big 12 title.
3. Oklahoma Sooners(30-6, 13-3)
Were the Sooners all Blake Griffin? The answer is no. Sure, seniors Austin Johnson and Taylor Griffin contributed a lot. But they weren't the only ones. Guys like Cade Davis, Willie Warren, and Tony Crocker, all players who are returning, contributed tons. If freshman Tiny Gallon can do something on the interior, this team is a potential sweet 16 threat.
4. Missouri Tigers(31-7, 12-4)
The Missouri Tigers lose stars Demarre Carroll and Leo Lyons, who both were big contributors to the Missouri basketball team. But Mike Anderson is a good coach, and with J.T. Tiller and Zaire Taylor on his team, this is a potential top 25 team.
5. Oklahoma State Cowboys(20-10, 9-7)
Byron Eaton is gone. But the Cowboys return their star in James Anderson as well as Keiton Page, a sophomore who averaged nine points in 26.5 minutes of play in hi freshman season. With Travis Ford as the coach, this team isn't going to falter that much and should be able to make it to the second round at least.
6. Texas A&M Aggies(24-10, 9-7)
The Aggies return two upperclassmen that were stars on last year's team in Bryan
Davis and Donald Sloan. Even with the loss of Chinemelu Elonu, this team is still loaded with experience and should be able to get back to the tournament this year.
7. Kansas State Wildcats(22-12, 9-7)
The Wildcats return three of their top four scorers, including the explosiveness of senior guard Denis Clemente. If these guys can get together at least eight wins in the big 12, I think they'll make their second NCAA tournament in three years.
8. Baylor Bears(24-15, 5-11)
The main part of the team that the Bears lost was the scoring and leadership of senior guard Curtis Jerrels. However, they do return double figure threats in LaceDarius Dunn and Tweety Carter. If the younger players step it up, they'' likely make in to the NIT.
9. Iowa State Cyclones(15-17, 4-12)
The Cyclones almost lost their best player and their only player who garners any national attention to the program. That guy is Craig Brackins, a player who averaged 20.2 PPG and made an ESPN highlight when he had a 42 point, 4 rebound performance against Kansas. If he can have big games and score more, the Cyclones will continue getting positive attention.
10. Nebraska Cornhuskers(18-13, 8-8)
Nebraska returns only two of their top six scorers from last year, and neither of them averaged more than eight points a game. Although they might be able to sneak a few wins in the Big 12, they likely won't be getting into the postseason any time soon.
11. Texas Tech Red Raiders(14-19, 3-13)
With the return of two of the top three scorers, the Red Raiders have experienced scorers who they will go to early this season. Until they can find a reliable third scorer, they won't be relevant though.
12. Colorado Buffaloes(9-22, 1-15)
The Buffaloes won only one game in Big 12 play last season. Although they have guys who proved they can score last season, they are just outmatched in talent this season in the big 12.
Big 12 1st team
Willie Warren, Oklahoma
Sherron Collins, Kansas
Cole Aldrich, Kansas
Craig Brackins, Iowa State
Damion James, Texas
Big 12 2nd Team
Tony Crocker, Oklahoma
Donald Sloan, Texas A&M
LaceDarius Dunn, Baylor
Denis Clemente, Kansas State
Dexter Pittman, Texas
Big 12 All rookie team
Avery Bradley, Texas
Jordan Hamilton, Texas
Raymond Penn, Oklahoma State
Tommy Mason Griffin, Oklahoma
Keith Gallon, Oklahoma
Big 12 Player of the year- Sherron Collins, Kansas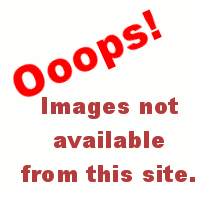 Big 12 Freshman of the year- Keith Gallon, Oklahoma
Postseason Teams
Field of 64
: Kansas, Texas, Oklahoma, Missouri, Oklahoma State, Texas A&M, Kansas State
Field of 32
: Kansas, Texas, Oklahoma, Oklahoma State
Sweet Sixteen
: Kansas, Texas, Oklahoma
Elite Eight
: Kansas
Final Four
: Kansas
NIT
: Kansas State, Iowa State